Chicago Slim, aka Dr. Daniel Ivankovich,  is a Bluesman/DJ/Producer with a magnetic personality and imposing persona. With a 7-foot shadow that looms large on the Chicago skyline, this music veteran is destined to become a legend, if he isn't one already. 
​Slim's career began as disciple to many of his musical heroes on Chicago's South Side. He studied with Chicago legends, Reggie Boyd Sr., Homesick James, Eddie Taylor Sr., Magic Slim and Junior Wells. His musical career also included a stint as blues disciple and guitarist for legendary bluesman, Otis Rush. He's also shared the bill with Albert Collins, James Cotton, Buddy Guy & Junior Wells, Albert King, Marshall Tucker Band, Robin Trower, Rare Earth and Johnny Winter among others.
​At the Checkerboard Lounge on 43rd Street, he befriended and made a lifelong connection with players that he would eventually tap for the Chicago Blues All-Stars: "Killer" Ray Allison, Johnny Cotton and Johnny B. Gayden.
​Rounding out his larger-than-life presence as an AOR radio personality, Slim manned the mic at commercial outlets WCKG-FM/Chicago, WNUR-FM/Evanston & WQHT-FM/New York. His "Out Of The Blue" program was syndicated in over sixty markets.
​Whether squeezing a blue note out of his six-string or preaching on the day's relevant social issues, Slim does it all with a street-savvy honesty & integrity that's nearly extinct in today's climate of greed, corruption, and injustice. He's Bluesman, Healer, Philosopher & Shaman, and, as Bo Diddley stated so eloquently, "One of the craziest %$#@! I've ever met. He ain't from this planet."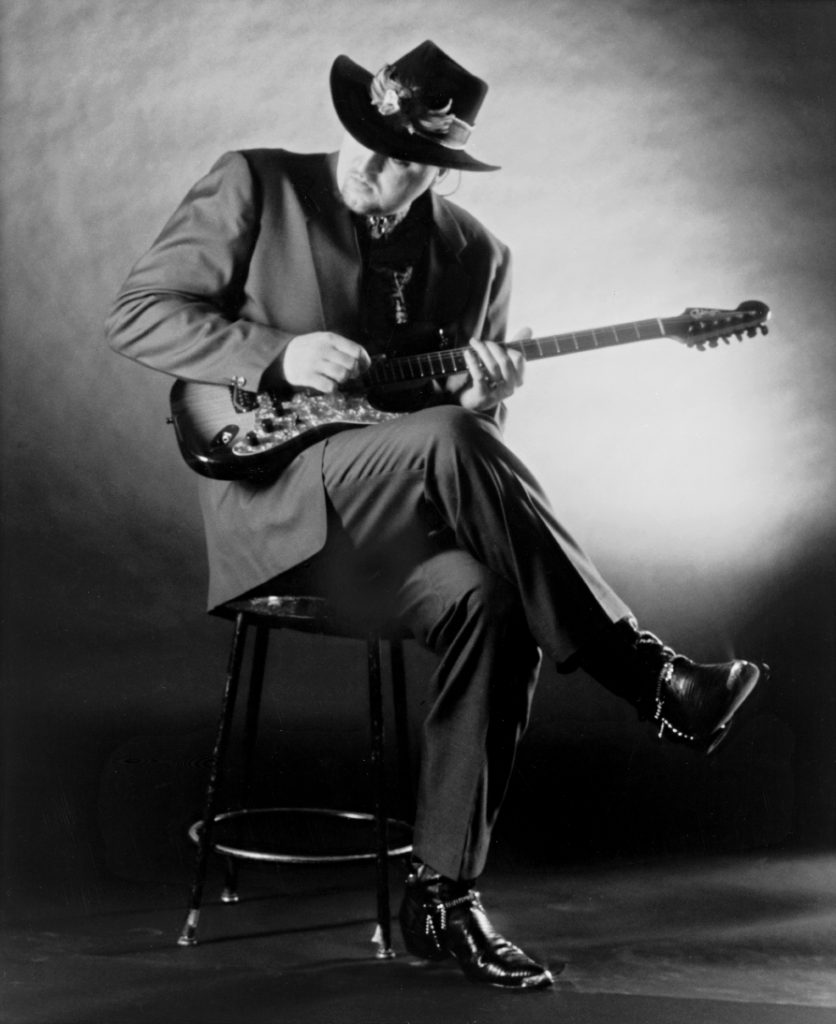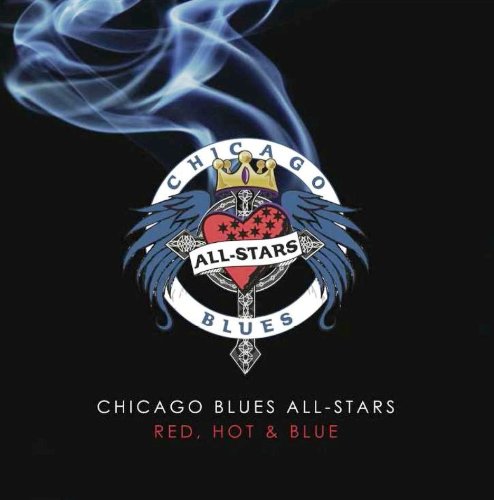 Red, Hot & Blue is the debut album of The Chicago Blues Allstars. Founded by Chicago Slim and Ray 'Killer' Allison,  Chicago Blues All-Stars has received radio play on over 200 stations in 22 countries. Since the album's release in December 2013, the band has remained at the top  of ReverbNation's Chicago and US Blues charts. Red, Hot & Blue broke Top 25 on Living Blues Radio Report, as well as reached Top 30 on the Roots Music Report. The album has been listed as number 35 on AirPlay Direct's – All Time Top 50 APD Blues/Jazz/Reggae Albums.
Chicago Slim plays and/or is endorsed by:
Ⓒ 2021 - 2023 All Rights Are Reserved